We offer a wide range of Hair Transplantation Services for both Male & Female
Grow your own natural hair with Hair Transplantation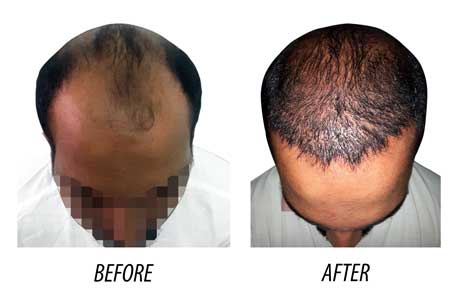 Hair Transplantation
All people across civilizations idealize the thick hairs in men and long plaited hairs in women as mark of beauty. Alopecia or loss of hair affects millions of people worldwide. Apart from alopecia, there are a lot of conditions that adversely affect the health of hair – generally called hair problems. Many of the affected people also seek help from medical experts of hair problems – these hair specialists are called Tricologists. The special interest in hair health also has generated lots of hair clinics specialized in hair problems alone. Increasing number of people look up for methods as to how to stop hair loss on the internet as well. The various hair problems include thinning of hair, hair fall, dandruff, alopecia areata and male pattern baldness. Many of these problems can be tackled with various modalities available with hair doctors – or tricologists.
How to prevent hair fall or how to arrest hair loss is a pertinent question. Apart from natural remedies for hair growth, modern medical hair health remedies range from local application of medicines or medicines consumed per orally, non invasive methods like hair regrowth lasers or laser caps or laser helmets or laser combs. Or more invasive techniques like injection of stem cells or PRP (platelet rich plasma) and ultimately hair transplantation. All hair health remedies have their own place in the treatment of hair problems when applied judiciously to the right candidate. Hair transplantation is mainly done for baldness in men.
For more details click the link www.truehair.in
Disclaimer: Plastic & cosmetic Surgery results varies significantly between patients.